A Review of Presumed Incompetent:
The Intersections of Race and Class for Women in Academia
By Kieu-Linh Caroline Valverde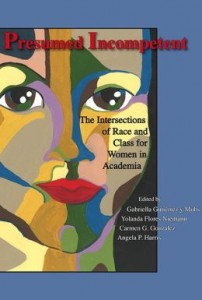 Women of color in academia are at a crucial crossroad. Within the inherently biased and unwelcoming academic culture, compounded by massive budgetary cuts and trends towards corporatization in universities nationwide, underrepresented groups increasingly find themselves targets of bullying, harassment, and dismissal. Sadly, the vast majority continue to endure the violent onslaught feeling helpless and isolated – unable and sometimes unwilling to seek assistance or simply unaware of how to begin to advocate for themselves. For more.